New York City is home to some of the most unique, fun bars in the world. They are even more enjoyable during the warm summer months when you can sit on a rooftop and take in the city skyline while sipping your drink. Check out the list below for some of the best rooftop bars in NYC!
Roof at Park South
If you're looking for strong drinks and great views, this bar is the place to go. Enjoy unobstructed views of the skyline in comfort all year-round with shade umbrellas in summer and fireplaces for when the weather cools down. This bar is great for when you want a lively environment that isn't packed or when you want to taste unique cocktails.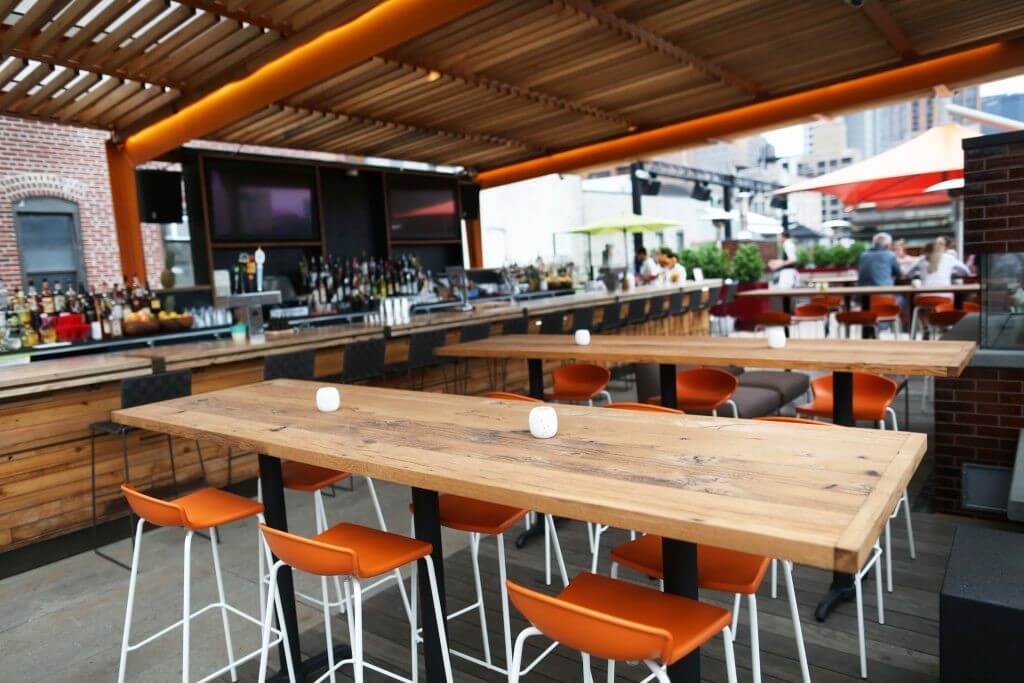 Mr. Purple
If you're looking to drink at the hippest location in town, check out this bar, located on top of the Hotel Indigo. Despite its reputation as a place to "be seen," the environment is surprisingly unpretentious. Sip signature cocktails poolside or while taking in a 360 view of the city. There's no dance floor, so go here for intimate conversations rather than a wild night out.
Zerzura
This bar will make you think you've left the city and are in a sunny oasis. Drink cocktails out of real coconuts and dine on light Mediterranean bites in a venue full of leafy plants and bold decor. Take in views of the Meatpacking District and the Hudson River from the garden, wrap-around balcony, or outdoor terrace
La Piscine
Accessing this bar isn't for the faint of heart. Ride an external glass elevator to the top of the Hotel Americano, then relax your nerves with a signature cocktail. This fun bar has lots to do: live music, DJ nights, a four-foot-deep swimming pool, and fantastic views of Chelsea.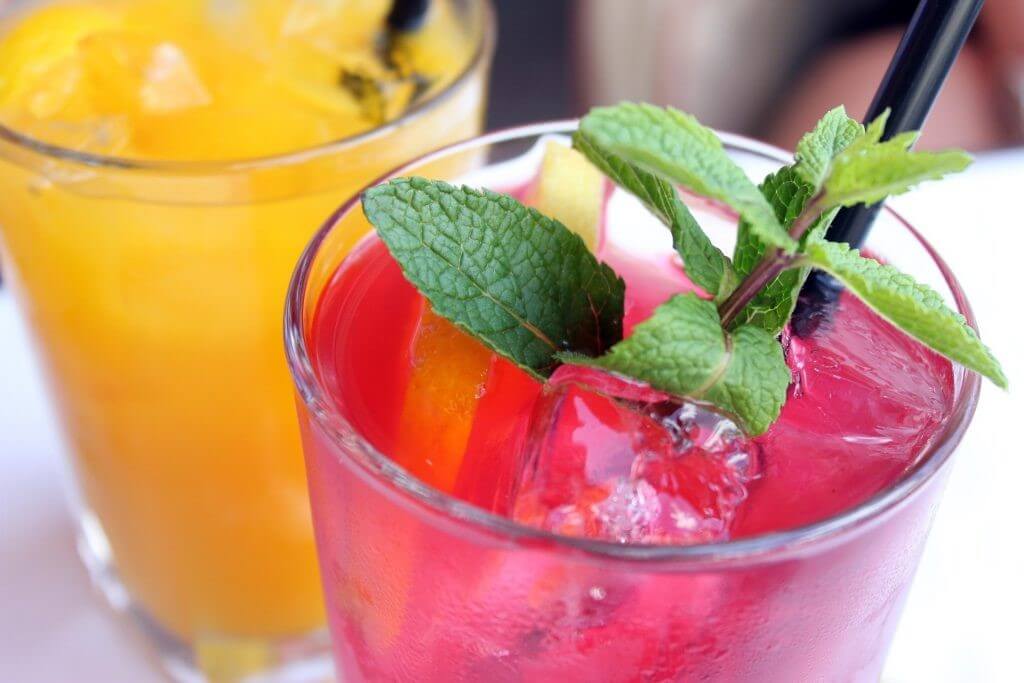 This surprisingly trendy bar in the Financial District will let you rub elbows with Wall Street's finest in an environment that is neither stuffy nor bro-y. Soak up the sun as you look out at the Hudson and the Statue of Liberty. Be sure to try their signature (and very Instagram worthy) cocktail: People's Pop submerged in a glass of Prosecco.
Berry Park
Don't let a little rain keep you from a fun patio outing: this Brooklyn bar has a retractable glass roof, so it's open rain or shine. This place has a modern beer hall feel, with mostly German and Belgian brews on tap and a menu of filling favorites like bratwurst, mac & cheese, and pork schnitzel. Where else can you spy on Manhattan from across the East River as you munch on sauerkraut?
---