New York City is easily the most famous American city in the world. From its scrappy and resourceful residents to its amazing plethora of locally-owned business, an expansive arts scene and every type of cuisine imaginable, The City That Never Sleeps is a world of its own. New York City is famous for being a foodie's haven, and with restaurants serving up everything from classic American fare to Far East cuisine, there's a great deal to choose from. This list will help you locate some of the best food in the Big Apple.
Gotham Bar and Grill
Located in Greenwich Village, the Gotham Bar and Grill serves classic and high-style American food in an elegant and tasteful atmosphere. With excellent reviews on food, service, and decor, the Gotham also offers an extensive vegetarian menu. Though certainly not the cheapest dining option, the Gotham Bar and Grill offers a truly pleasurable dining experience and a great location for special occasions like bridal showers, graduation parties, and proposals.
Katz's Delicatessen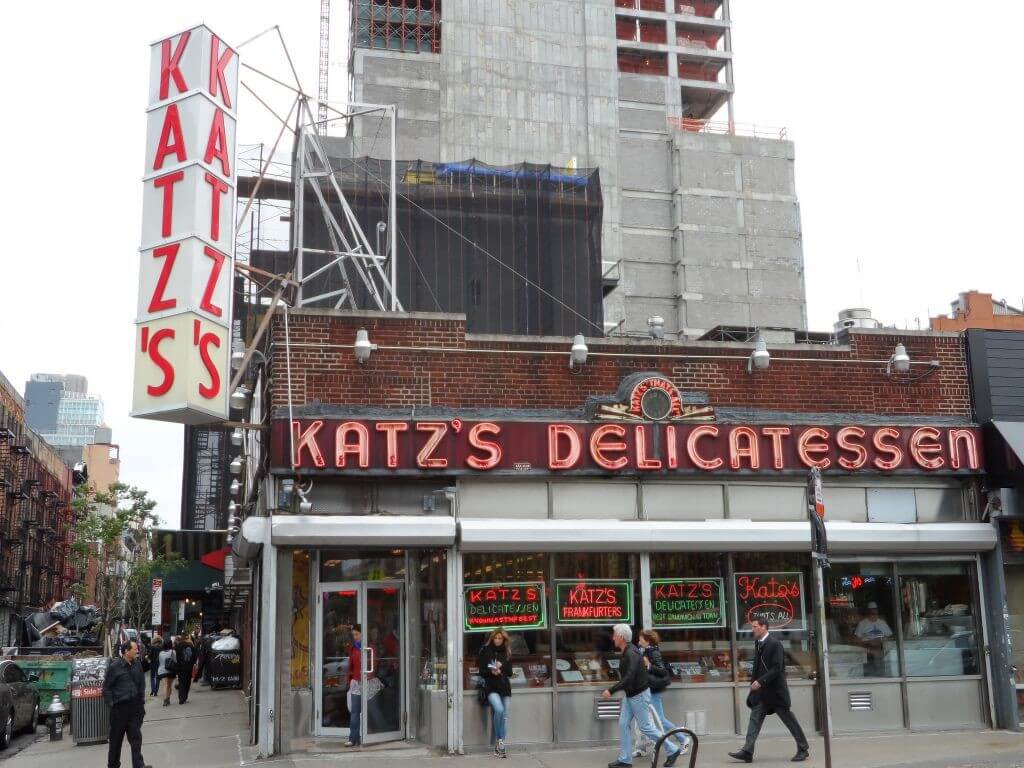 A New York favorite since the late 1800s, make a visit Katz's if you're looking for an amazing pastrami. This cafeteria-style restaurant has a bit of a learning curve, but offers up classic New York deli-style meals, and generous portions served with an equally generous side of grumpiness. Best of all, Katz's is open all night on weekends, making it a prime place to grab a bite after a late night at work (or the bars).
Bouley
An elegant French establishment in Tribeca, this fine dining restaurant serves delicious and well-presented French dishes in a formal atmosphere. A less expensive option is their Prix Five lunch option, making it an excellent place to guest a business client or visiting family member on a limited budget. Bouley is a fantastic special occasion spot, and if you are able to book the Chef's Pass, the head chef himself will serve your dishes in a private, intimate enclosure.
Nobu
Also located in the Tribeca neighborhood, Nobu serves Japanese-Peruvian dishes, an unusual combination even in New York City. Lauded by Zagat as one of the fifty best restaurants in New York City. Its excellent food, prime service and simple, but elegant and modern atmosphere hallmark Nobu as one of the must-tries of the city.
Marea
This first-class Italian restaurant located in Central Park South serves beautifully presented, classic Italian cuisine. While Marea is not ideal for the budget savvy traveler, Marea does offer a reasonably priced business lunch, perfect for those who are interested in sampling their excellent cuisine but don't want to opt for the much higher dinner prices.
Lombardi's Coal Oven Pizza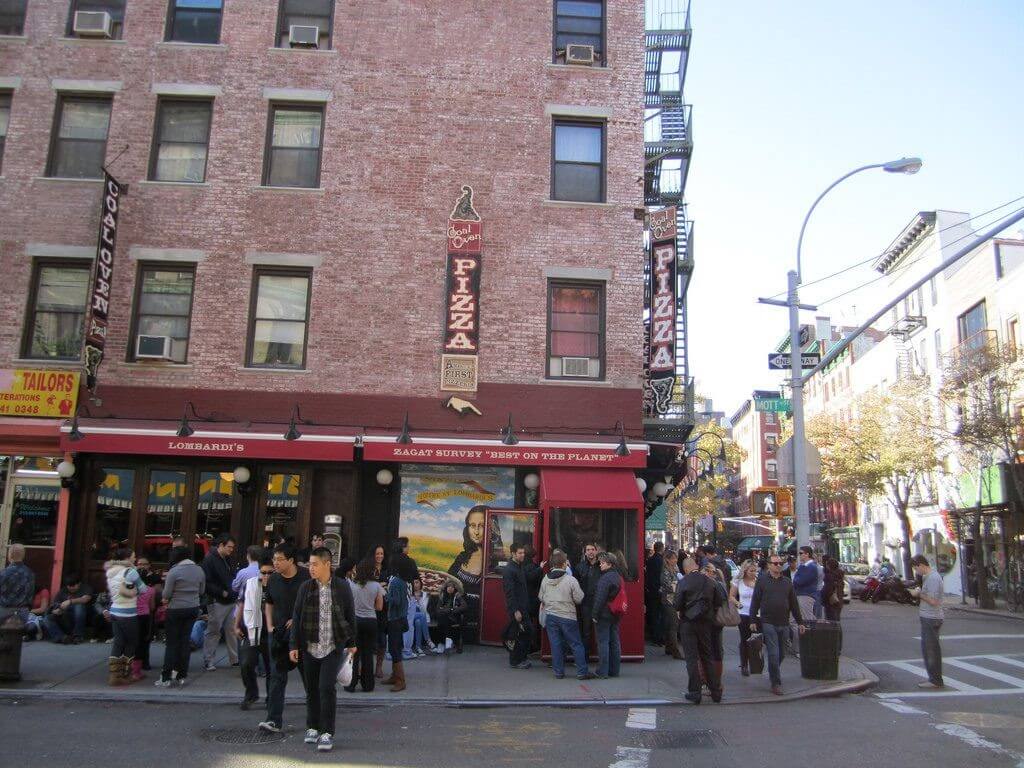 No restaurant list on the Big Apple is complete without pizza, and Lombardi's serves up fantastic New York pizza at prime prices. From classic red and white pies to Margharita-style pizzas, Italian salads and calzones, Lombardi's has it all. Lombardi's lauds itself as the first pizzeria in New York City, and is exceptionally popular among both locals and tourists. Phone ahead your order or order online to avoid the notorious wait times.
No matter what you're looking for, from high-end to budget-friendly, these amazing New York-based restaurants will serve it up with style and flavor.
---